Target Sectors
Dynaword's main clients operate in diverse sectors, including the automotive industry, finance, and education and training. We have extensive experience in various fields, handling public relations documents that must be both accurate and natural to the reader through to technical documents, such as manuals and product catalogs.
Document and Project Types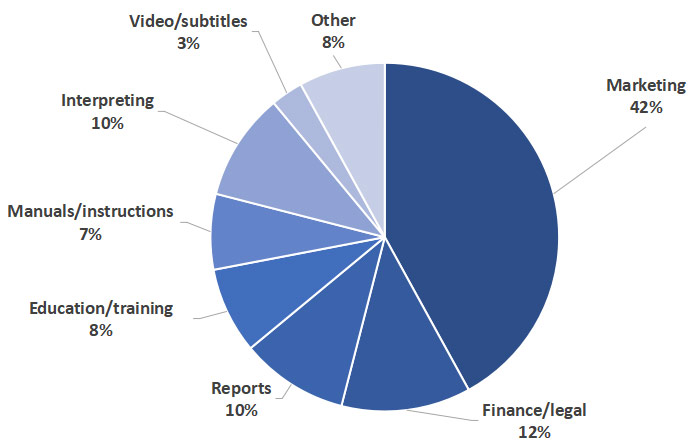 Marketing
Press releases, websites, blogs, press club handouts and Q&A notes, company profiles, newsletters, executive statements, etc.
Finance/legal
Finance: Financial summaries (kessan tanshin), financial results briefing materials, annual reports, fact sheets, shareholders' meeting notices of convocation, management visions, management plans, etc.
Legal: Contracts and agreements, articles of incorporation, company rules, audits, corporate governance, risk management, etc.
Reports
CSR reports, sustainability reports, environmental reports, technical reports, conference reports, etc.
Education/training
Corporate training materials, texts, study guides for qualification testing and exam questions, etc.
Manuals/instructions
Instructions for use, operation manuals, quality control manuals, risk management manuals, etc.
Interpreting
Simultaneous, whispered and consecutive interpreting for executive training, new employee training, plant tours, press announcements, videoconferencing, technical conferences and seminars, standard conformity assessments, etc.
Subtitle translation and voice recording
Translation of narration scripts for business introduction videos, on-site recording supervision, creation and editing of English subtitles
Other
Specification materials, presentation materials, papers, meeting minutes, safety data sheets (SDS), in-house magazines, intranet posts, etc.