Breaking down language barriers is essential in many business settings.
We select appropriate translators with the right expertise based on the field, content and intended purpose of the job at hand. Developing and presenting proposals through face-to-face communication, we deliver the results that the client demands.
Dynaword is a translation company conforming to international security and quality standards.
We operate certified information security management (ISO 27001) and quality management (ISO 9001) systems.
Simultaneously maintaining a fully secure environment and producing high-quality translations, we view reliability as the cornerstone of our operations.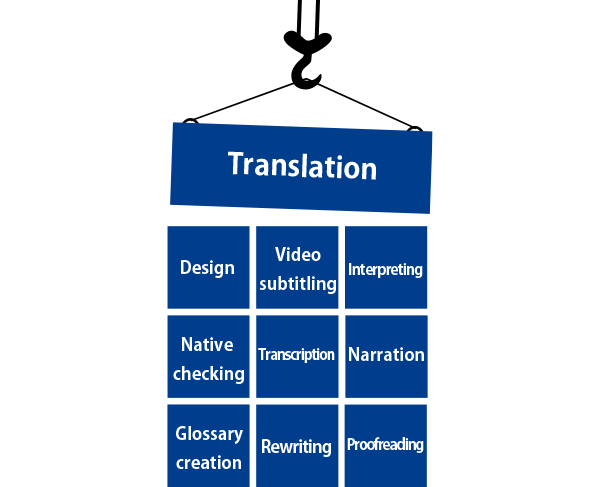 Translation

A feature of Dynaword translations is we make sure they read naturally, keeping in mind where they will appear and who will read them. We choose words carefully, delving into the significance of each word of the original to deliver a polished translation.

Interpreting

Dynaword facilitates international communication in the field by, for example, providing interpreting services for training seminars and conferences as well as escort interpreting for trade shows and plant tours. Simultaneous, whispered, or consecutive interpreting…we will suggest the interpreting style best suited to your objectives.

Subtitle Translation & Voice Recording

Translating subtitles, narration scripts and other language components of video content, our audiovisual translation professionals tailor their services to the purpose of the client's request. Other than translation, we also support transcription, voice recording and video editing.
Supported Languages
North and South America
Spanish
Portuguese
English
Asia Pacific
Indonesian
Khmer (Cambodia)
Thai
Tagalog (Philippines)
Nepali
Hindi
Vietnamese
Persian
Bengali (Bangladesh)
Malay
Burmese
Mongolian
Lao
Russian
Korean
Chinese (Simplified [Mainland])
Chinese (Traditional [Taiwan])
Europe
Italian
Dutch
Greek
Swedish
Spanish
Czech
Danish
German
Turkish
Finnish
Polish
Portuguese
English
Middle East and Africa
Dynaword Incorporated
Shinjuku Hirose Bldg., 4-7 Yotsuya, Shinjuku-ku, Tokyo 160-0004, Japan
Tel.: +81-3-3355-2411 Fax: +81-3-3355-2412